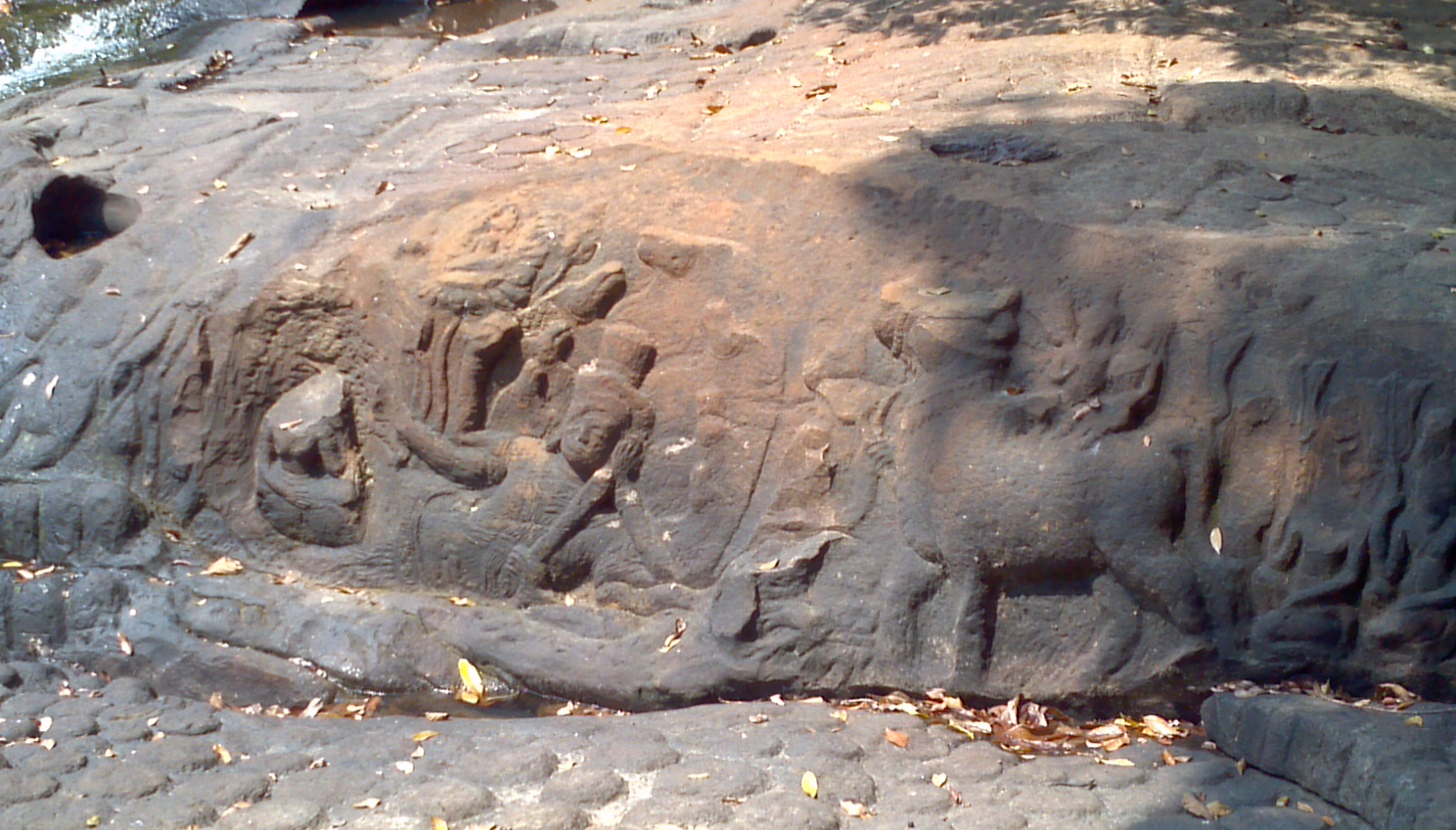 The Khmer Empire is known for its carvings in sandstone seen in the temples such as Angkor Wat.   They were carved along temple walls or on lintles over massive doors.  They depict major scenes in the Hindu script or in Khmer history.  But it wasn't in a temple where my favorite carvings are.  Those are in a river.  It was one of the first places we visited in Cambodia.  We liked it so much, the kids and I returned there toward the end of our month in Siem Reap.
At the top of a waterfall are most of the carvings.  The majority are of a reclining Vishnu with an occasional bull or crocodile.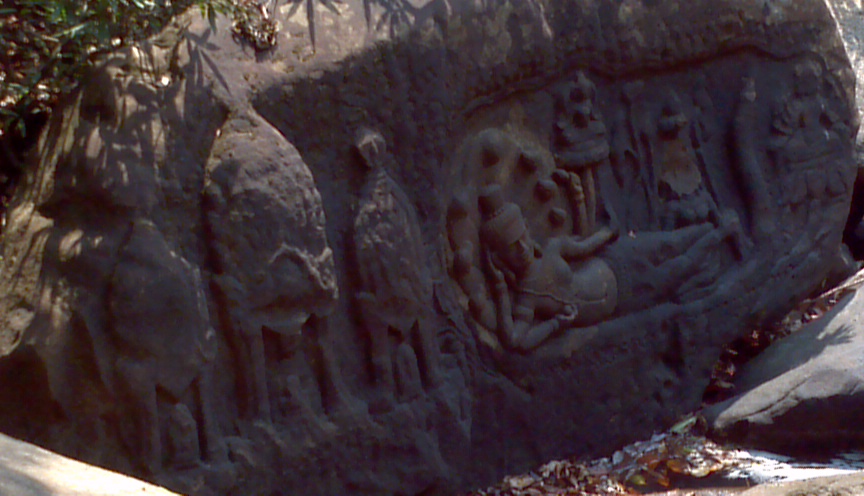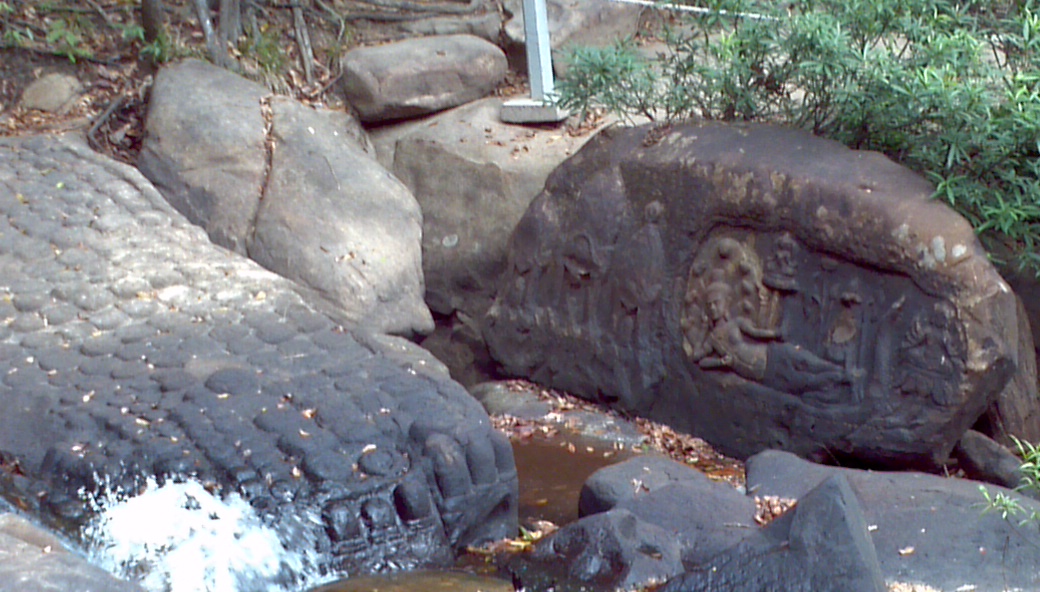 Apparently during the rainy season the carvings can be completely covered, lost under the river.  In the dry season most of the carvings are exposed.  The river continues to run, however, over the thousand lingas carved into the riverbed.  Lingas are a symbol of Shiva.  Linga is really another word for phallic symbol, that is, the phallus of Shiva.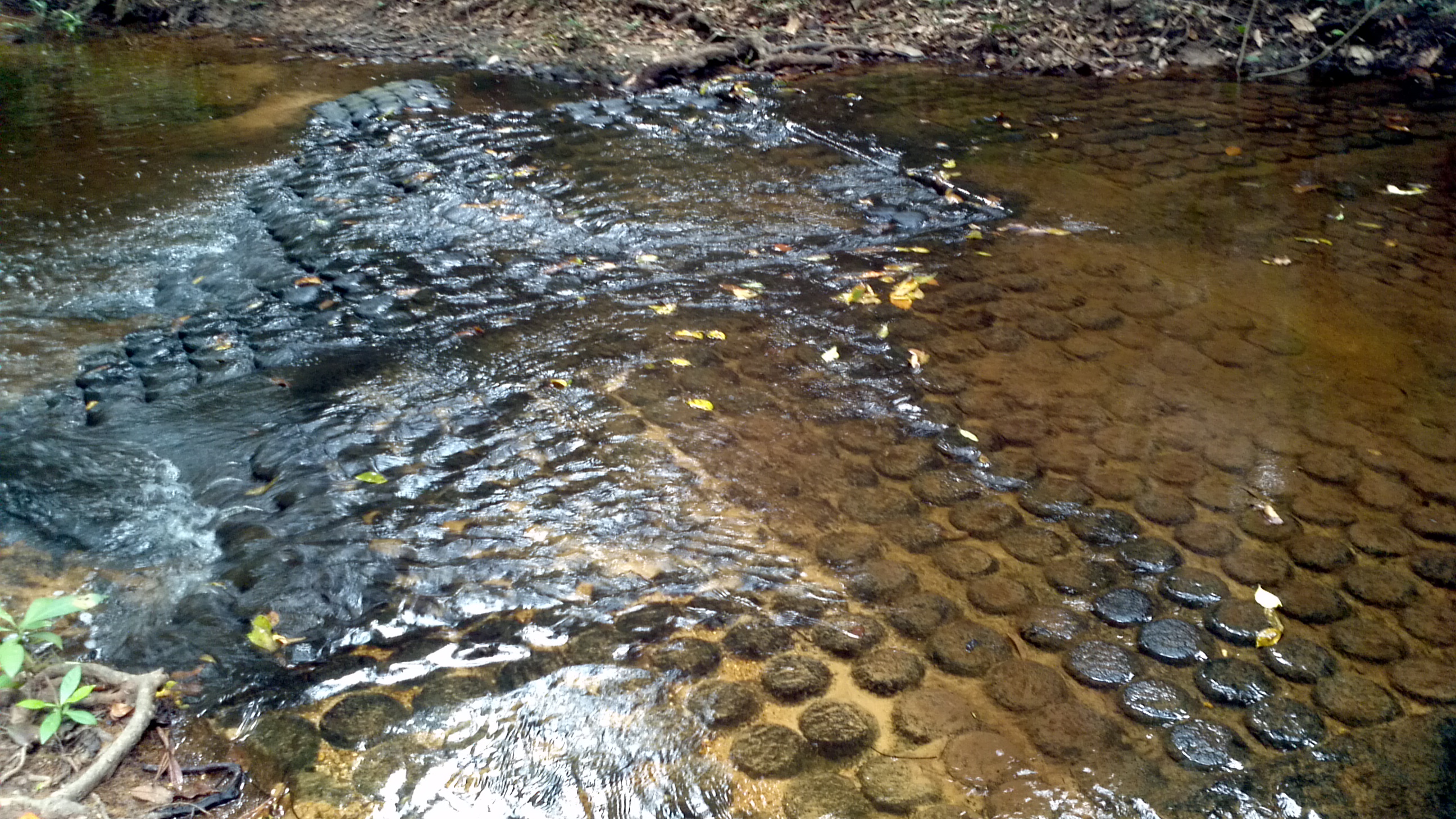 One of my favorite carvings we found only by letting one of the guides lead us around.  On top of the hill, far above the river, is a carving of Ravanna, with his 20 arms and his three stacks of four heads.  Ravanna is the evil demon who kidnaped Sita, Rama's wife, in the Ramayana.  It was a story we saw performed or painted or sculpted many times so far in our travels.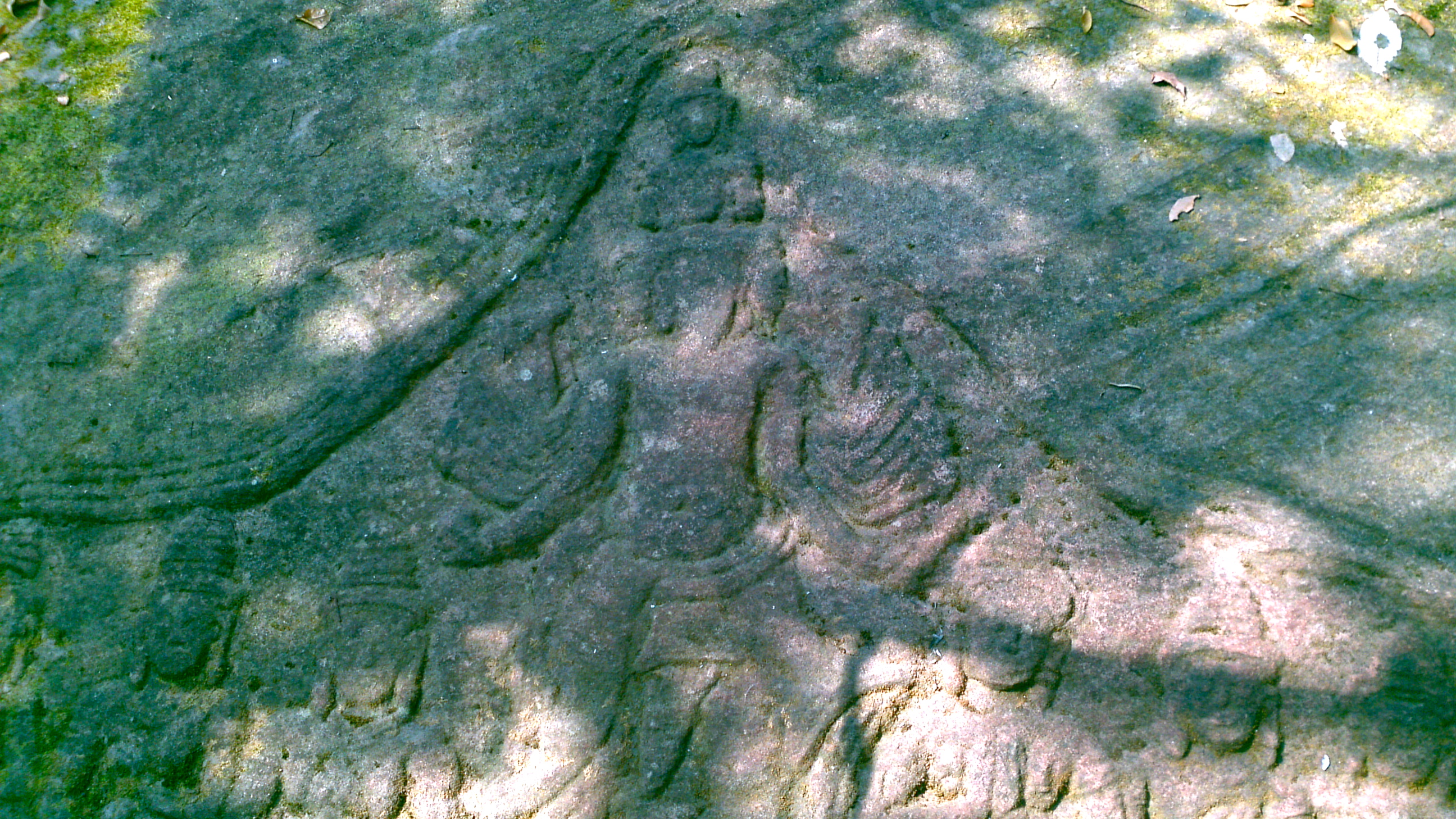 Some of the carvings are solely of animals.  Monkeys were underwater, carved along the wall of a deep pool.  A large frog sat on the edge of the waterfall.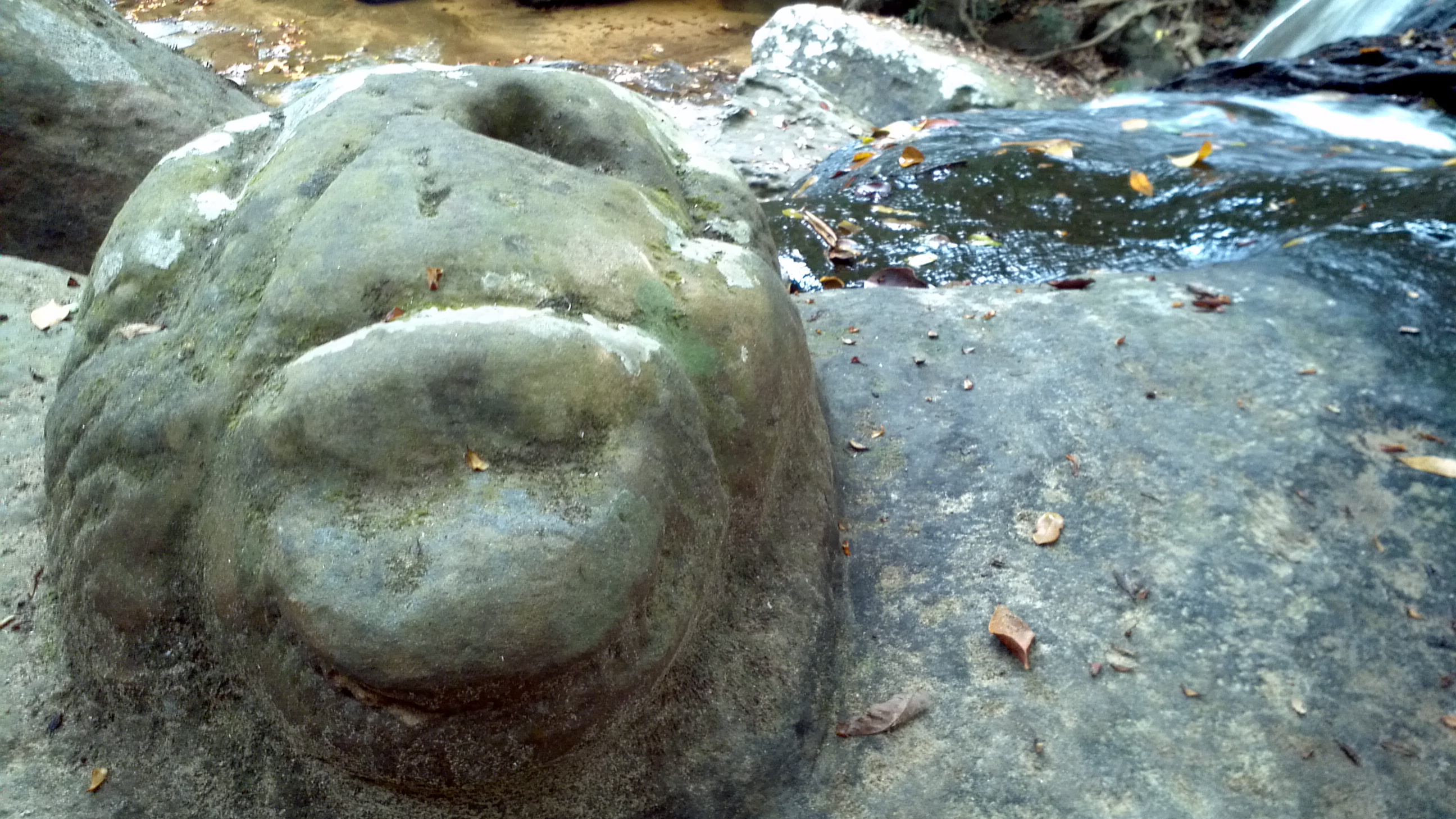 We loved exploring the carvings, but the main reason we returned to the river was to spend time in the jungle.  To get to the carvings it's a 1.5 kilometers hike, in the shade of the trees, past many vines good for swinging.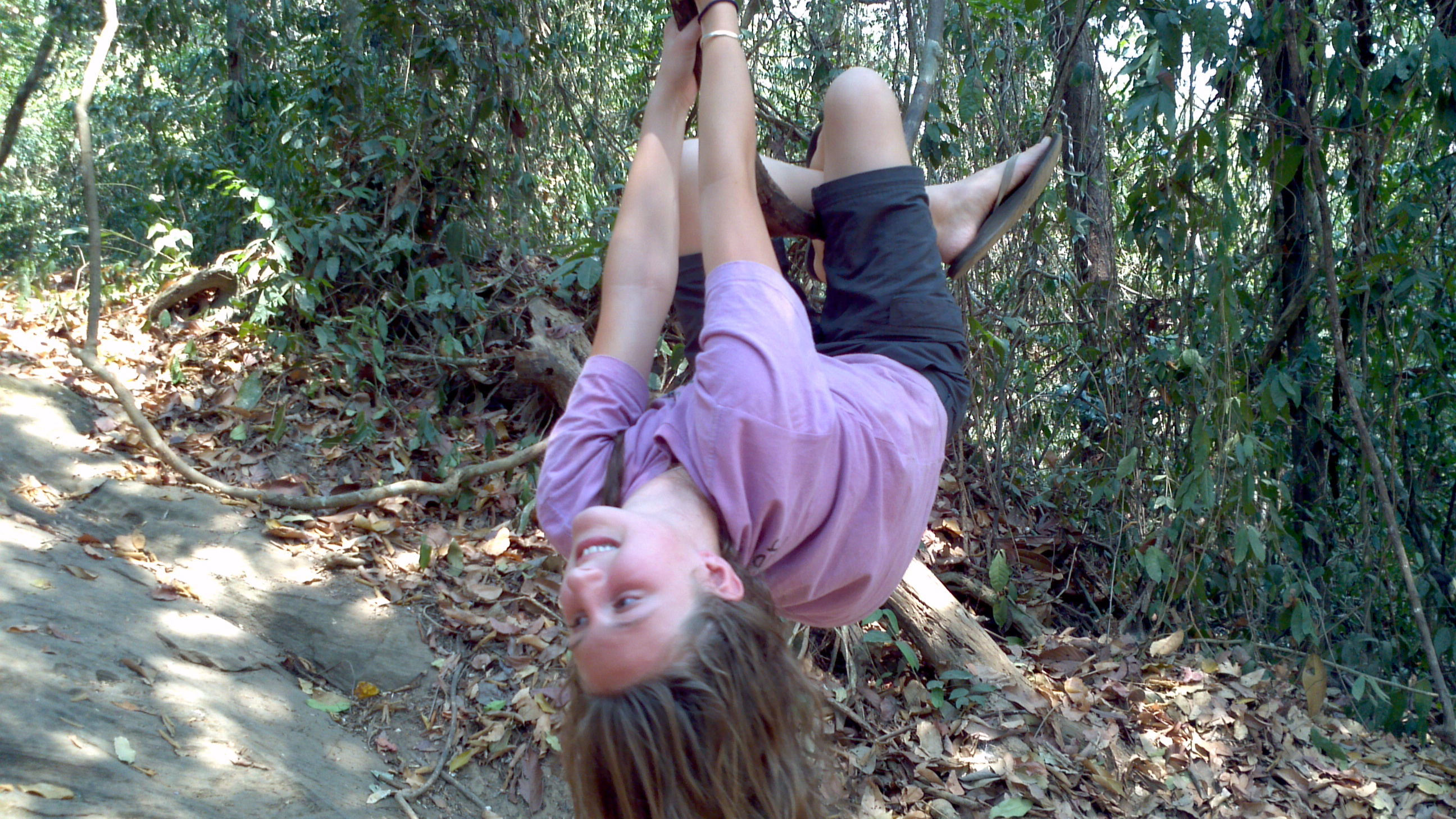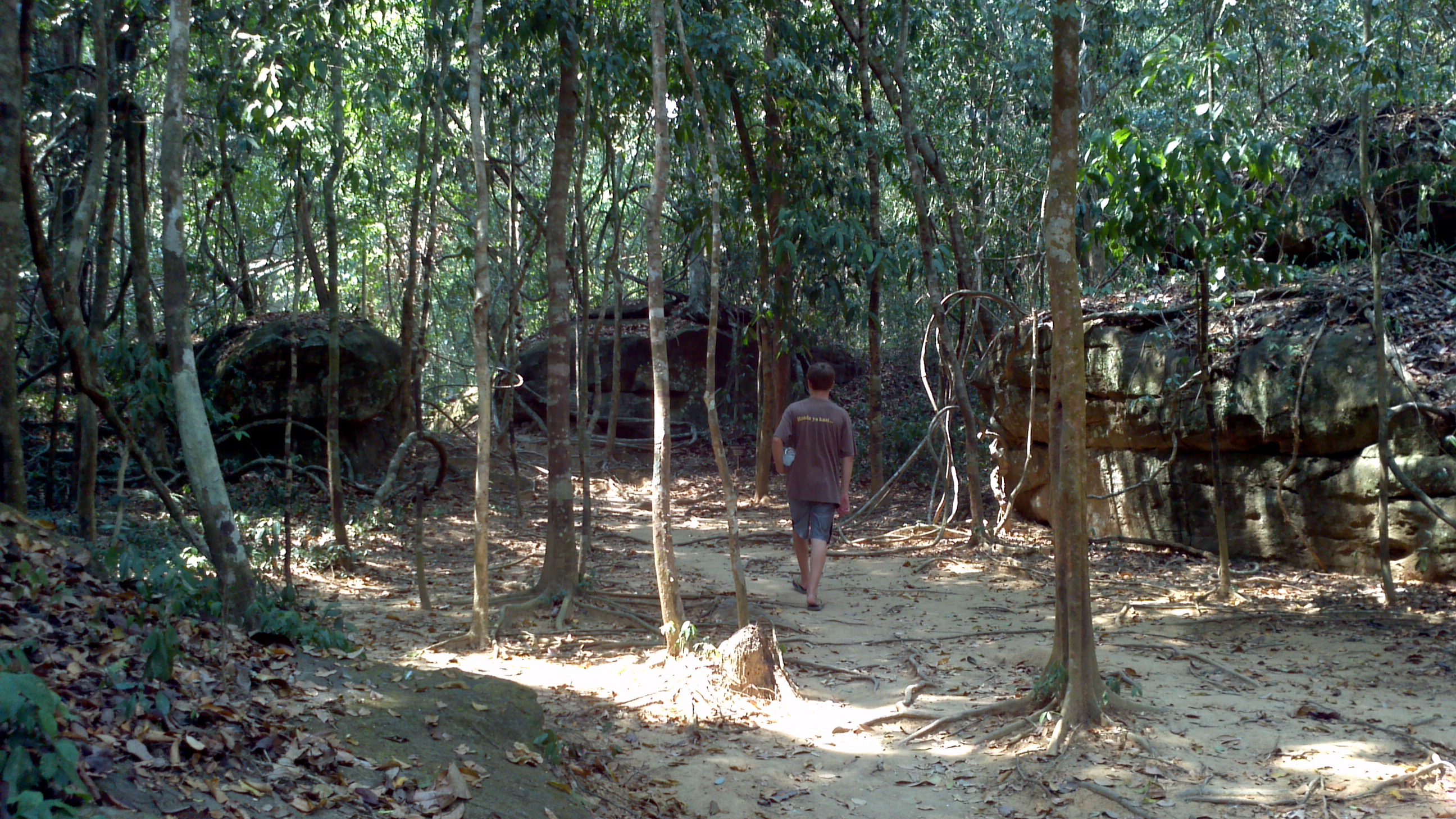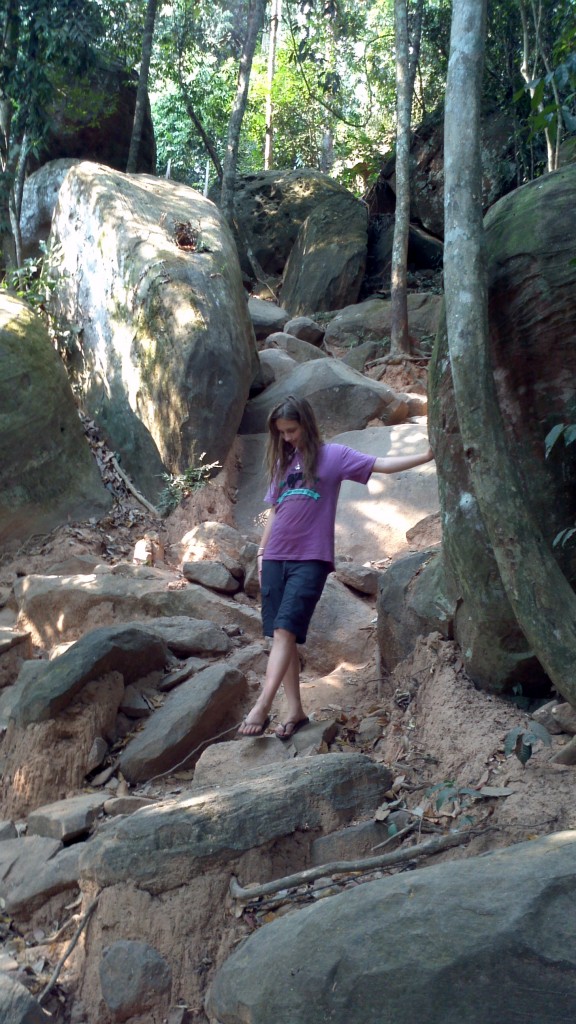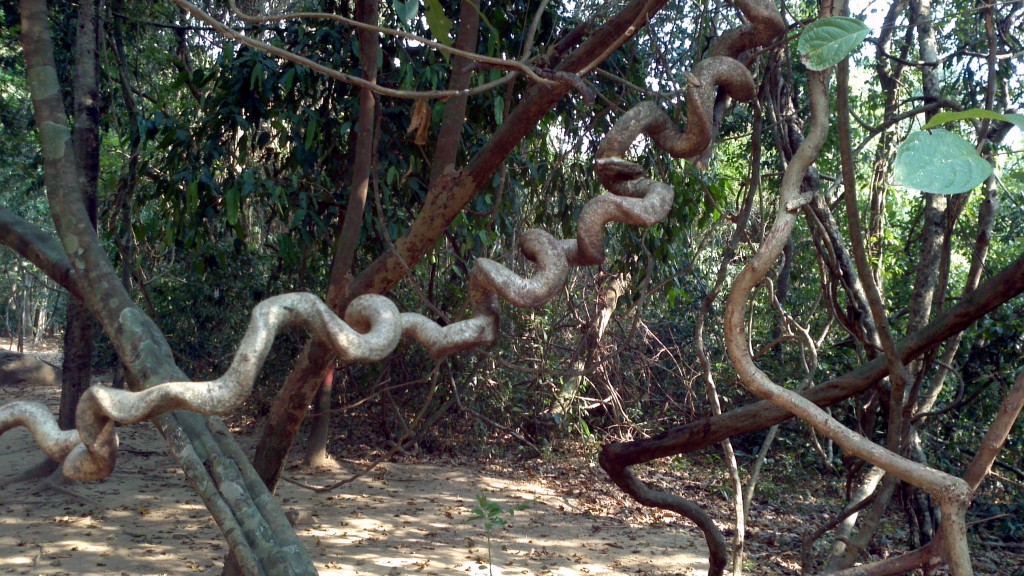 We stopped for a picnic lunch with a view of the canopy and the heavy veil of humidity.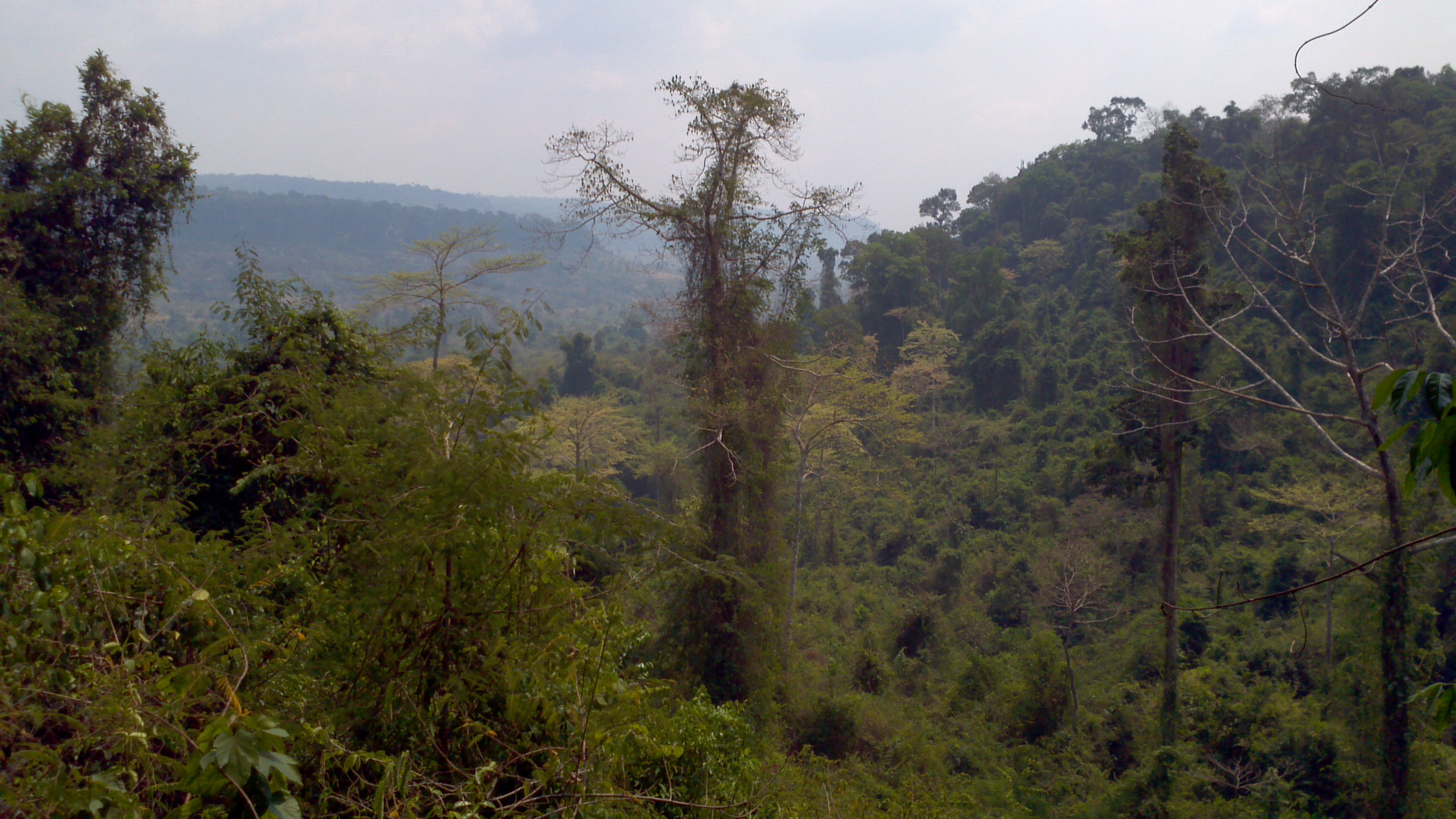 We sat by the river.  Cat discovered the fish would nibble her feet when she dangled them in the water.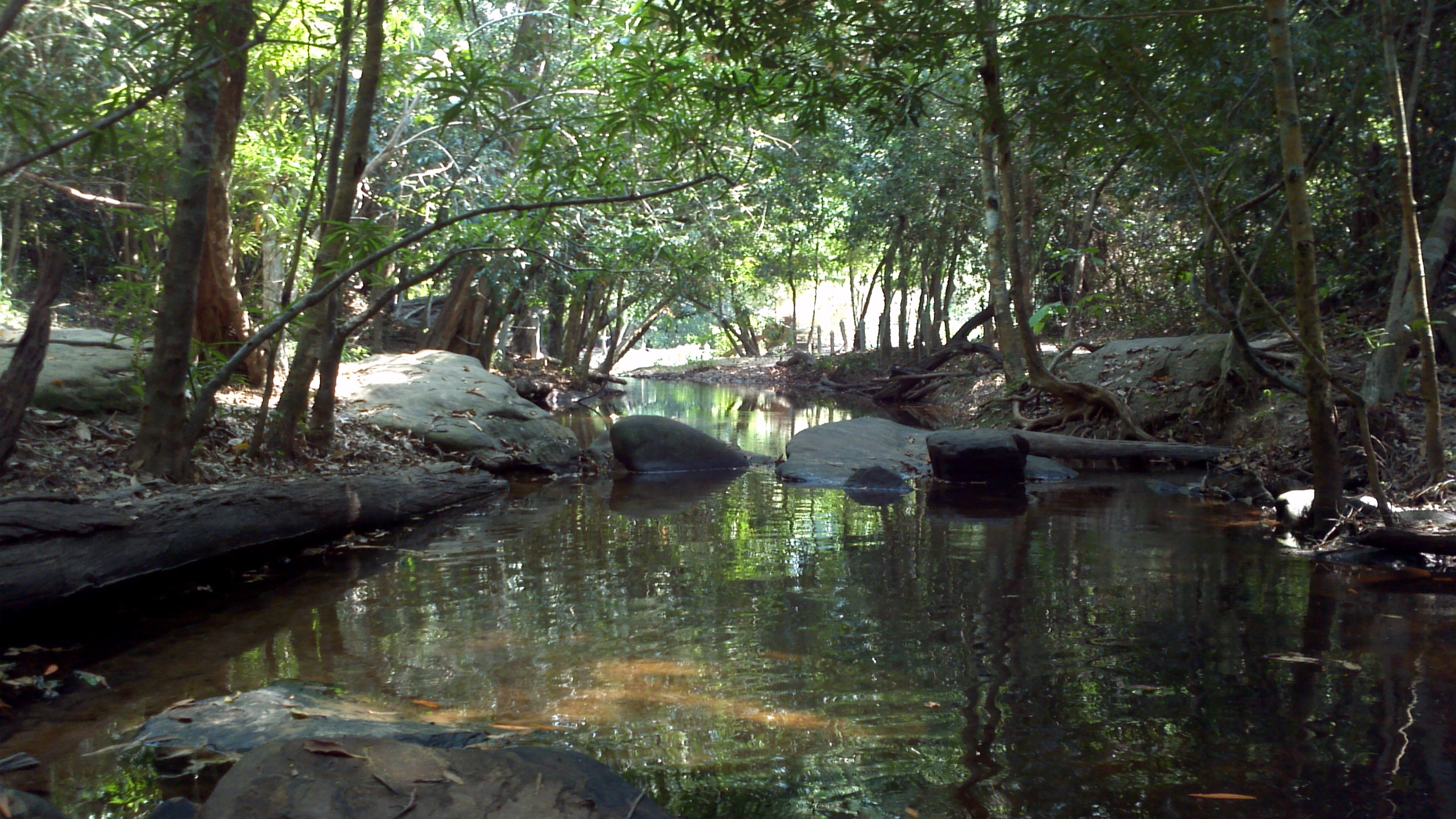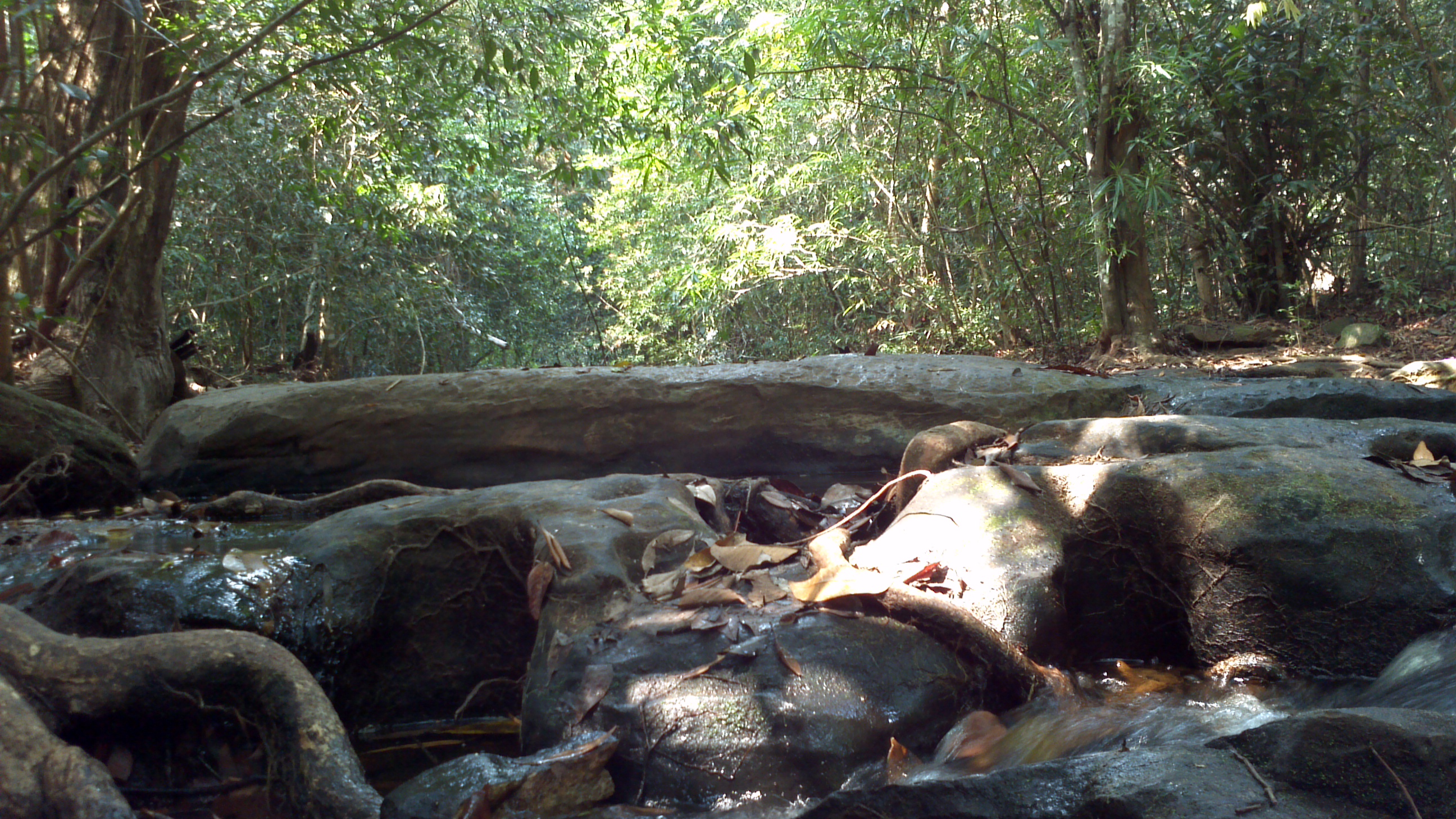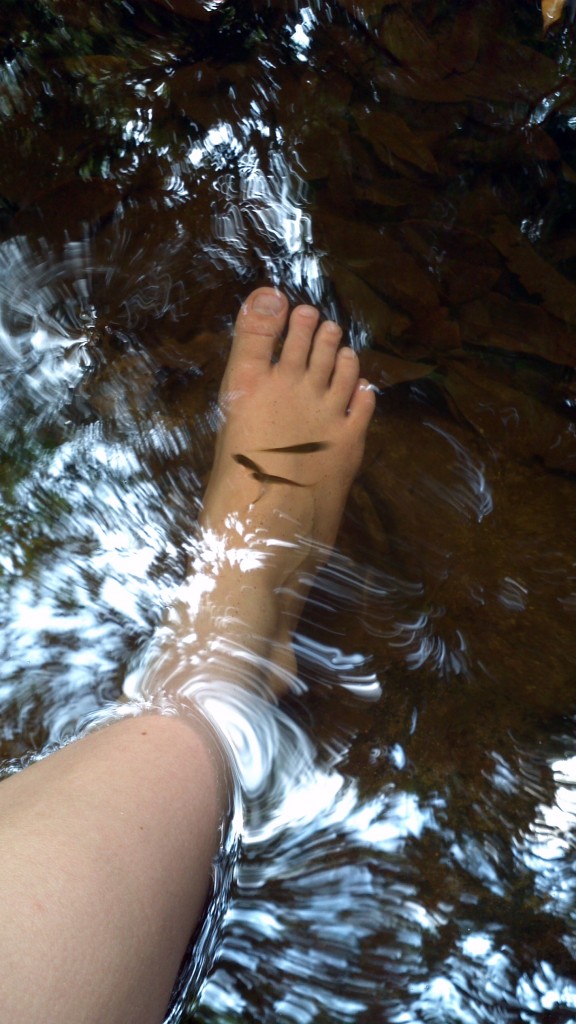 But the real joy was under the waterfall.  The day was hot, and the water was cold.  Butterflies came to enjoy the water as well.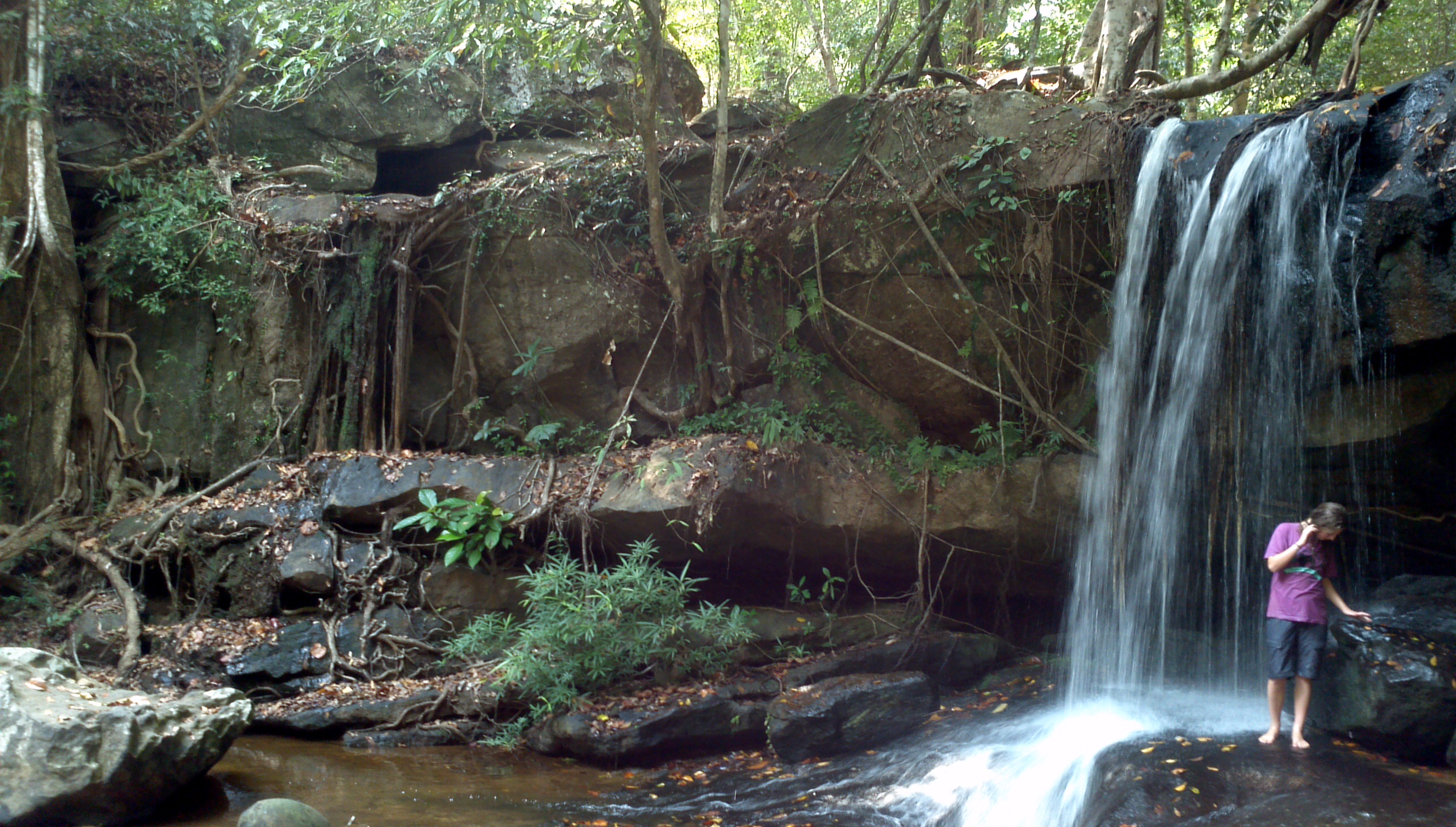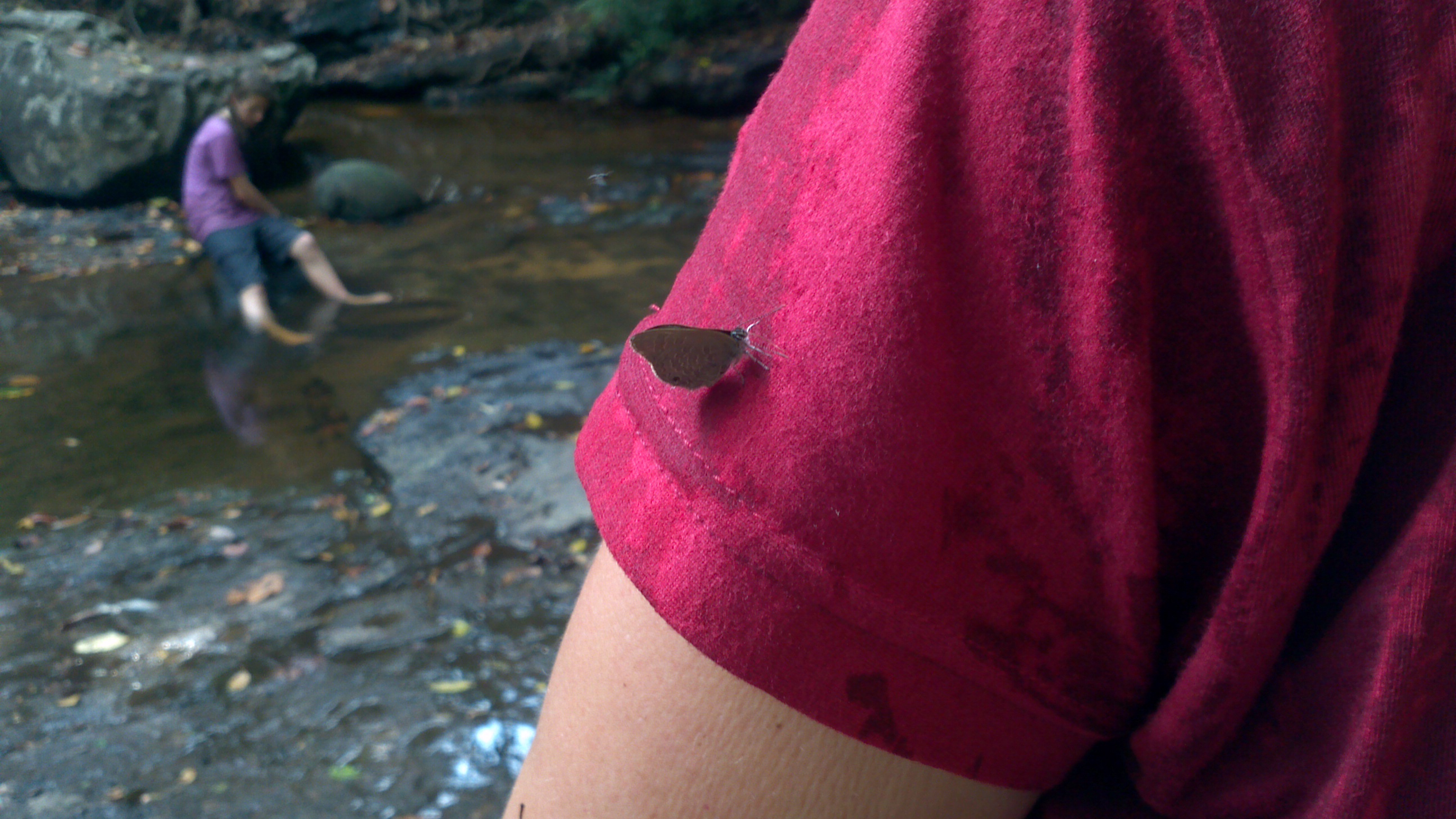 To see real happiness click on the videos to watch each of us under the waterfall.  Cat going under.  Hank going under.  And me.