We came home a year ago.  It hasn't been an easy year.  It actually was harder than our year of travel.  Many things had changed by the time we got home.  The stressors in our lives had increased.  Cat began middle school, and seventh grade had a lot more demands.  Her weekends were full of soccer games, frisbee games, and homework.  Hank had grades and finals for the first time in his career as a student.  He was confronted with the strict, black and white rules of a Catholic high school.  My job as medical director had changed during our year away as new affiliations and politics had blossomed in my absence.   Bill took a real job, as an employee, for the first time in decades.  His schedule was no longer his own.
And, frankly, we were burned out.  Hank said he was done with field trips.  He had had a lifetime of them in one year.  Cat had missed her friends so badly during her year away, and they were the only people she wanted to be with.  I was tired of dreaming up adventures and then working to convince someone to come with me.  And Bill had a new job.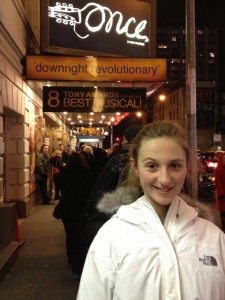 Our vacation time was now limited.  Cat and Hank were, for the first time, in different schools.  Their vacations rarely overlapped.  Family vacations were almost impossible.  We did take a holiday trip to visit family in Boise, not quite an adventure in travel, though the company and the peanut brittle were extrememly good.  Cat and I escaped for four days to New York City.  Hank and Bill did a real escape to Honduras to scuba dive.  But for Bill that was his entire "allowed" vacation time, maybe more.  He did, after all, have a new job.
But we've done a lot of reminiscing this year.  Little things will set off a flood of memories.
When we got home we looked at the old rugs on our floors.  They were dirty and worn.  We talked about getting a new rug.  But then we remembered the rug sellers of Turkey.  In Istanbul we were approached by a Turk who spoke perfect English.  He was accompanied by a blonde American woman.  He asked us where we were from (were we Americans?) and volunteered that he lived in North Carolina.  He invited us to visit his house, see his collection of antiques and rugs.  He imported rugs and other Turkish artifacts to the US.  We told him we needed to get lunch.  We were, actually, quite wary.
We had met many Turkish rug sellers already throughout the country, in Kaş and in Ürgüp.  They all used some ploy to get us into their store.  Once inside they taught us about the value of the Turkish double knot and about the mistake that was purposely placed in each rug (because only Allah is perfect).  They showed us the stories told in the rugs.  The woman in the rug with her arms akimbo symbolized the young woman telling her village she was ready to get married and have babies, or the tree of life symbolized the hopes of ascending from  the world we know to the world above.  And the sellers always talked about their own trip out into tribal Turkey to find the antique rugs.  It was harder to find the antiques, they said.  They pushed us to buy now, before it was too late.  They kept us there saying that somehow, their rugs were better, different, truly unique.  We told them we weren't in the market for a rug.  We only carried backpacks.  We still had 10 months of travel to go.  Don't worry, they'd say.  We'll ship you the rug.  For every excuse we had they had a retort, a solution.  And always, always they talked while we drank tea from their tulip shaped glasses.  When we got to Istanbul we swore we were not going to visit another rug shop, ever.  
But the blonde said this guy's house was amazing.  It was like a museum.  He just wanted to share his collection, not sell anything.  We must see his artifacts.  And we believed her.  She was American, just like us.  She couldn't possibly be part of a sale, part of a scam.  He did have a small collection of masks (or was it hats).  But then he took us upstairs to see his rugs.  He had hundreds, maybe thousands, piled up in multiple rooms.  We were there four hours, through lunch, looking at rug, after rug, after rug.  Each truly one of a kind, different, better than any other rug sellers.  At least that's what he said.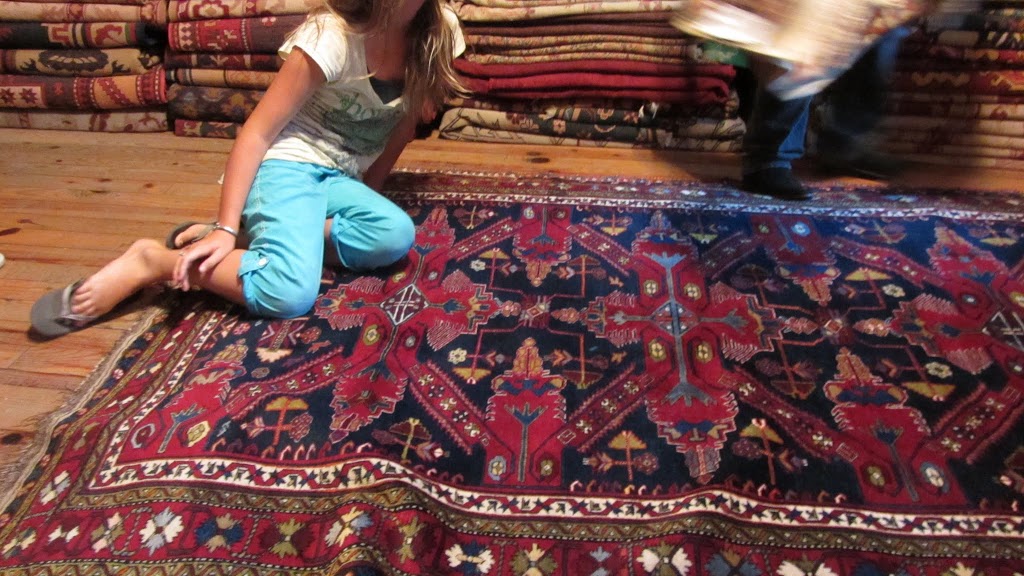 We never did buy a rug.  Not even when we ended up with a rug seller in India who told us about the knots and the stories and the tribal women who wove the rugs.  He even gave us tea to drink.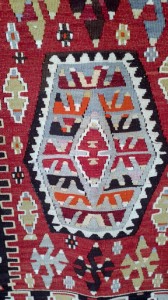 Instead we have the memories of the rug sellers.  These are the memories I love to relive and to tell.  I feel sad that a year has gone by already, a year with so few adventures.  The weekends have blurred into each other, full of homework and housekeeping.   I know I should be gathering up more memories, not dwelling on the old.   But more grand adventures will need to wait.  The kids just want to be "normal" American teenagers.  They want to go to school studying math and history in the classroom with their friends.  They want to go to the movie, the beach, the fair, and just hang with their friends.  My boss won't let me go for any more sabbaticals, and Bill has a new job.  But I do have hundreds more stories to tell from our year of travel.  Keep in touch.  I'm going to keep telling them.